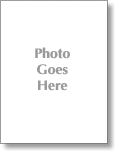 #19 Justin Weaver
Senior - P/C
Height: 6'0"
Weight: 210 lbs
Hometown: Sonoma, CA
High School: Sonoma Valley HS
Starting catcher will also see time on the mound.
2000
Played in 24 games for the Oaks, as well as pitching in 3 games…Had a career high 80 at bats…Contributed 1 triple…Had a .370 slugging percentage.
1999
Saw time at both catcher and pitcher last season…In only 26 AB's, collected 8 RBI's…His 4 saves place him 2nd all time behind only Matt White (7)…Led the team with appearances with 16.
1998
Saw action in 17 games, starting in 7… Hit .400 with 12 hits in 30 at-bats, good for second on the team…Rapped out 3 hits in 4 trips to the plate in a 12-7 loss to Redlands (3/15).
High School
Played for coach Bob O'Gorman at Sonoma Valley High School…Was an All-League and All-Empire selection in football.
Background
Born March 28, 1979…Major is Business Administration…Three year star for Oak football team…Hobbies include hunting and paintballing…Son of Jan and Dorothy Weaver.

Year   	 Avg	GP/GS     AB     R     H    2B     3B     HR     RBI     BB     K
1998	.400	17/7      30     8    12     1      0      1       7      1     6	
1999	.346    25/6      26     8     9     1      0      0       8      7     7
2000    .288    24/na     80    12    21     1      1      1      10      4    13  
Totals  .309    66/13    136    28    42     3      1      2      25     12    26  

Year	  ERA    G/GS	 W-L     CG     SV     SHO     IP     R-ER     H     K     BB
1999	 7.59   16/1     0-2      0      4       0   21.1    20-18    28    17      9  
2000    16.80    3/0     0-1      0      0       0   1.67     6-4      5     1      3
Totals   8.60   19/1     0-3      0      4       0   23.0    26-22    33    18     12