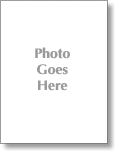 #12 Bryce Vargas
Junior - P/RF
Height: 5'9"
Weight: 180 lbs
Hometown: Salinas, CA
High School: Palma HS
Number starter 1 starter for the Oaks and will also see time as a DH.
2000
2nd on the team in wins…Led the team in strikeouts with 36 and in ERA.
High School
At Palma High School was an infielder and pitcher, batted well over .500 senior year…Was named 1st Team All-League and 1st Team All-County for baseball team…In limited duty Junior year, had a 2.33 ERA…Played baseball for coaches Art Hunsdorfer, Phil Giammanco, and former Cleveland Indian pitcher Ernie Camacho…Honorable Mention Linebacker senior year under Coach Norm Costa…Played football and baseball all four years in high school.
Background
Born May 6, 1980…Hobbies include playing football and listening to music…Lists most memorable event in his athletic career as winning the CCS championship in football with 20 seconds remaining in the game his senior year…Son of Pete and Cindy Vargas.

Year   	  Avg	 GP/GS     AB     R     H     2B     3B     HR     RBI     BB     K
2000	 1.00     2/na      2     2     2      1      0      0       0      1     0	
Totals	 1.00     2/na      2     2     2      1      0      0       0      1     0	

Year	 ERA	G/GS	W-L     CG    SV    SHO     IP     R-ER      H      K     BB
2000    4.61   19/3     2-6      1     0      0  57.67    44-38     58     21     31    
Totals  4.61   19/3     2-6      1     0      0  57.67    44-38     58     21     31