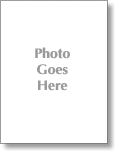 #22 Ron Magrin
Sophomore INF
Height: 5'10"
Weight: 175 lbs
Hometown: Woodside, CA
High School: Serra High
Will add depth to a crowded infield.
High School
Attended Serra High School in San Mateo.
Background
Born July 26, 1980…Major is Business Management…Hobbies outside of sports are anything as long as he is having fun…Played baseball for coach Steve Roque and soccer for coach Dan Giese…Named Defensive Player of the Year…Son of Ron Margin and Denise Saisi.