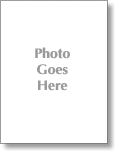 #2 Nicholas Enriquez
Senior - 2B
Height: 5'11"
Weight: 165 lbs
Hometown: Salinas, CA
High School: Palma HS
Senior will battle for time in the infield.
2000
Filled in at 2B, 3B, and 1B for the Oaks.
1999
Filled in for Knapp after he went down to an injury and tied for team high in games played with 39 and finished 4th in at bats with 110…Went 2-4 with 3 RBI's against UCSD (4/24)…Had a .952 fielding % in 83 attempts…Collected 10 RBI's.
1998
Hit .316, good for fourth on the team… Cracked first collegiate homerun vs. Cal Tech (3/28). Also scored season high 5 runs…Had a pair of base hits in three game Master's College series (3/24)
High School
Played for Ernie Camacho and Phil Giammanco at Palma High School…Helped led Palma to the MTAL Championship his senior year…Played with Junior AAU/Northern California select team in 1996.
Background
Born July 11, 1979...Major is business management…Roots for the Oakland Athletics…Favorite TV show is "Seinfeld"…Son of Reny and Cathleen Enriquez… Hobbies include coaching and hanging out with his brother, Noble...Was an Associate Scout with the Houston Astros Scouting Intern Program at 1999 and 2000 Area Code Games in Long Beach…Plans to go into a scouting, coaching, or front office position in baseball.

Year        Avg     GP/GS   AB      R       H	 2B	3B      HR	RBI	BB       K
1998	   .316	    17/9    38     15      12     7      1       1       11      7       9	
1999	   .255     39/32   110    15      28     0      0       0       10     10       14
2000	   .108     21/na   38     2       4      1      0       0        2      2       7
Totals     .237     77/na   186    32      44     8      1       1       23     19       30