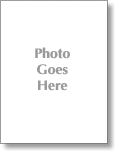 #10 Blair Neagle
Head Coach
8th Season
87-153-1

Head coach Blair Neagle begins his eighth campaign at the helm of the Menlo College baseball program. Neagle was named head baseball coach on August 2, 1993, succeeding Rod Perkins, who coached the Oaks for their first seven seasons of NCAA baseball.

In his seven seasons, Neagle has compiled a career record of 87-153-1. He has guided the Oaks to 69 wins in the past five seasons, after winning just 14 ballgames in his first two seasons.

A 1990 graduate of Menlo College, Neagle earned his bachelor's degree in marketing and management. He was recruited to Menlo by then assistant baseball and football coach Ritch Price (now the head baseball coach at Cal Poly SLO) in 1985, when the Oaks competed at the junior college level. After two years at Menlo (1985-87), Neagle transferred to the University of Nevada-Las Vegas, where arm problems limited him to one Fall season.

Neagle then returned to his roots at Menlo in 1989 and led the Oaks pitching staff with a 4-5 record with 66 strikeouts in 70 innings pitched. He began his coaching career the following season as an assistant under Perkins. After two seasons, Neagle moved to Fresno to take a coaching job at central valley power Clovis High School. He would help lead Clovis to the league runner-up title in 1993, before once again returning to Menlo, this time as the head coach.

While a student at Menlo, Neagle also spent a total of four seasons as a member of the Oaks football team, playing for legendary coach Ray Solari. He was a tight end and special teams player on the 1987 Menlo team that represented the West Region in the NCAA Division III playoffs in Pella, Iowa.

A native of Las Vegas, NV, Blair and his wife Barb reside in Atherton with their son, Bryce, and daughter, Brianna.