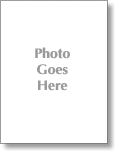 #8 Maurice Lesley
Junior - CF
Height: 6'1"
Weight: 180 lbs
Hometown: Seaside, CA
High School: Seaside HS
Will bring energy as well as solid play to the outfield.
2000
Led team in stolen bases with 7 while only being caught 1 time…Continued his solid improvement…Contributed 14 RBI's.
1999
Was 1-3 with 2 RBI's vs. Occidental (4/10)…Developed into a good hitter and hit .274…Was perfect stealing 2 out of 2 bases.
1998
Saw action in 19 games mostly in a late inning role…Had seven hits in 27 at-bats, including a 2-3 day vs. CSU- Monterey Bay (4/11)
High School
1997 graduate of Seaside High School, played baseball for coaches Geoff Coleman and Rich Aldrete… Was an honorable mention All-League selection as a junior…Played with Junior AAU/Northern California select team in 1996.
Background
Born October 9, 1979….Major is business…. Hobbies include judo, fishing, reading, video games, exercising and playing basketball…Son of Suzanne Lesley.

Year	 Avg     GP/GS     AB	   R	  H	2B	3B	HR	RBI	BB     K
1998    .259     19/3      27      7      7      0       0       0        6      0     5	
1999    .274     32/16     62     12     17      3       0       0        6      4    17
2000    .296     27/na     76     13     21      3       0       1       14      4    12
Totals  .273     78/na    165     32     45      6       0       1       26      8    34