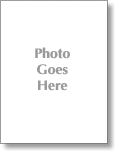 #4 Lloyd Sheppard
Freshman - OF
Height: 5'7"
Weight: 155 lbs
Hometown: Rialto, CA
High School: Rialto HS
Freshman outfielder will bring good speed as well as depth to the outfield.
High School
2000 graduate of Rialto High School…Played baseball for coach Scott Russell.
Background
Born March 21, 1982…Majoring in business…Hobbies outside of sports include writing rhymes…List major achievement in his athletic career as overcoming adversity…Son of Rhnee Sheppard.