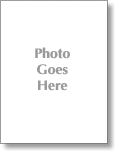 #11 Kyle Izumigawa
Senior - OF
Height: 5'7"
Weight: 170 lbs
Hometown: Pearl City, HI
High School: Pearl City HS
Will bring a powerful bat to the Oaks lineup.
2000
Tied for 2nd on the team in homeruns…Tied for 1st on the team in RBI's…Appeared in 7 games on the mound.
1999
Played a vital role on the mound and at the plate for the Oaks…Earned 1st career save against UCSD (4/24)…Led team with a .476 average…Had memorable day against Simpson, pinch hitting and collecting 2 homeruns in that one inning (3/20).
1998
Saw action in 26 games, six as a pitcher. Went 1-1 with a 6.62 ERA in 17.2 innings…Hit .222 with 13 RBI's in 63 plate appearances...Earned first complete game win over Cal Tech (3/28).
High School
Played for coach Mel Seki at Pearl City High School.
Background
Born November 1, 1979...Major is Management Information Systems…Hobbies include the beach, bodyboarding and video games…Co-creator of the Menlo College Baseball Website…Son of Wally and Sheila Izumigawa.

Year     Avg	GP/GS     AB     R     H    2B     3B     HR     RBI     BB      K
1998	.222	26/21     63     9    14     2      0      0      13      6     13	
1999	.476    23/10     21     4    10     1      0      2      10      1      4
2000    .303    24/na     67    13    20     5      0      3      19      4      8
Totals  .291    73/na    151    26    44     8      0      5      42     11     25

Year	  ERA	 G/GS    W-L     CG     SV     SHO     IP      R-ER     H     K    BB
1998	 6.62	 6/2	 1-1	  1      0       0   17.2     14-13    20    16    11
1999	 9.53   13/7     2-3      1      1       0   51.0     61-54    87    30    30
2000     5.69    7/1     0-1      0      0       0   16.0     15-13    20     8    11    
Totals   8.50   26/10    3-5      2      1       0   84.2     90-80   127    54    52