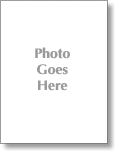 #32 Joe Harden
Junior - 3B/C
Height: 5'9"
Weight: 180 lbs
Hometown: Redding, CA
High School: Trinity HS
Third baseman will add a quality bat to the middle of the order while also seeing some time behind the plate.
Junior College
Attended Shasta Junior College.
High School
Graduate of Trinity High School…Lettered in baseball, football, and wrestling…All-League 3 years in baseball…All-League member for 2 years in football…1 year All-League member for wrestling…MVP for baseball as offensive player of the year…MVP for offense if football.
Background
Born March 21, 1979…Majoring in business…Son of Lori Cady.