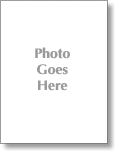 #15 Casey Gray
Junior - P/OF
Height: 6'1"
Weight: 170 lbs
Hometown: San Anselmo, CA
High School: Drake HS
Transfer will help give the Oaks innings on the mound while providing a strong bat at the plate.
Junior College
Attended Santa Barbara City College and played for coaches Laddie Richardson and Jim Purkey…Received 2nd Team All-Conference title as a pitcher.
High School
Played at Drake High School, where he was named 1st Team Outfielder…Was a member of the All-League Team in high school for 3 years.
Background
Born December 23, 1977…Majoring in Business Management…Hobbies outside of sports include going to concerts, attending Giants games, and traveling…Son of Jack and Claudia Gray.