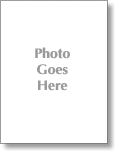 #28 Desmond Wery
Sophomore - P
Height: 5'11"
Weight: 170 lbs
Hometown: Hilo, HI
High School: Hilo HS
Starting pitcher or first out from the bullpen.
2000
4th on the team with 45 innings pitched…Struck out 17 batters.
High School
1999 graduate of Hilo High school, played for coach Eugene Capellas…Made second team in state…Made 1st Team for Island.
Background
Born December 6, 1981...Major is sports management…Lists major achievement as making his varsity baseball team as a sophmore…Son of Desmond and Sabina Wery.

Year	  ERA     G/GS	    W-L     CG     SV     SHO      IP     R-ER     H     K    BB
2000     6.84     12/9      1-4      0      0       0    45.0    56-44    77    17    17    
Totals   6.84     12/9      1-4      0      0       0    45.0    56-44    77    17    17