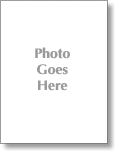 #21 Kaeo Correa
Sophomore - RF/P
Height: 6'0"
Weight: 190 lbs
Hometown: Honolulu, HI
High School: St Louis HS
Will see time both in the outfield and on the mound for the Oaks.
2000
Redshirt for the Oaks.
1999
As a freshman, saw extensive time in the second half of the year, appearing in 20 games, third among freshman…Hit .294 in 34 at bats but did crack 1 homerun and nock in 8 RBI's.
High School
1998 graduate of Saint Louis High School…Played football for Coach Cal Lee, basketball for Coach Skip Akina, and baseball for Coach Vinnie Passas while at Saint Louis…Was an honorable mention All-State outfielder and an honorable mention All-ILH selection in football…Played against former Stanford pitching star and Expos #1 pick Justin Wayne.
Background
: Born July 17, 1979...Major is undecided…Hobbies include weightlifting, wake-boarding, and hitting the Club Scene…Son of Weston and Leilani Correa.

Year	    Avg     GP/GS    AB      R       H	    2B	  3B	HR     RBI     BB    K
1999	   .294	    20/7     34     10      10       2     0     1       8      2    9 	
Totals     .294	    20/7     34     10      10       2     0     1       8      2    9