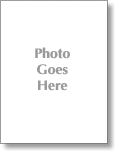 #16 Ken Bowman
3rd Base/Pitching Coach
2nd Season

Ken Bowman begins his second season as the Oaks third base coach. Coach Bowman will also supervise the Oak pitching staff. Coach Bowman brings with him an impressive resume.

Coach Bowman first stared on the field as a pitching product of the University of San Francisco. After graduating in 1975 with a degree psychology, Bowman was selected in the Major League Draft by the Oakland Athletics.

After spending two years in the Athletics organization, Bowman signed on to become the assistant coach at his alma mater. In 1980, Bowman was named head coach where he served until 1993. He next moved onto the Junior College circuit when he became head coach of Skyline Junior College in 1994 until last year.

Bowman did grad work in elementary and special education. Coach Bowman and his wife, Chris, currently reside in San Bruno with their two sons Jeff and Scott.